What Catholic leaders had to say about US missile strikes in Syria
---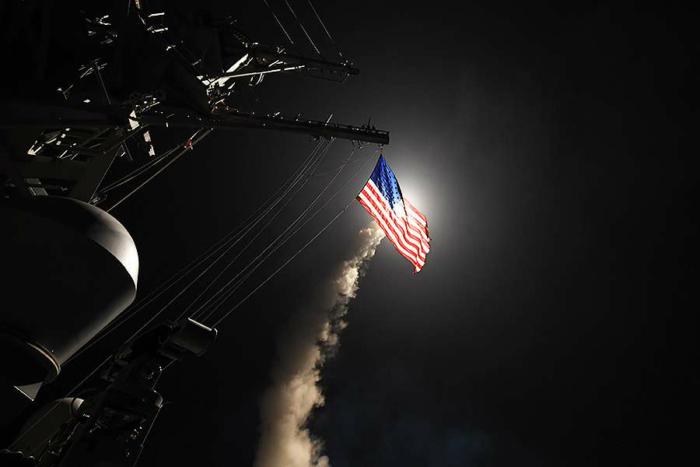 USS Porter conducts strike operations while in the Mediterranean Sea April 7 2017. Photo credit: US Navy via Flickr CC BY 20 CNA
Washington D.C., Apr 7, 2017 CNA/EWTN News.- The Melkite Archbishop of Aleppo expressed regret and disappointment at Thursday's U.S. missile strikes in Syria, saying he hoped for "a political solution."

"We were very sorry," Melkite Archbishop Jean-Clement Jeanbart of Aleppo responded to Thursday's night's missile strike by the United States on a Syrian government airbase near Homs, in retaliation for what the U.S. said was a chemical attack conducted by government forces on civilians.

The archbishop had hoped the U.S. "would have done something toward peace and reconciliation and a political solution" in Syria, and would first have investigated to prove that forces of Syrian President Bashar al-Assad were indeed responsible for the use of chemical weapons.

The U.S. launched Tomahawk cruise missiles at the Shayrat Syrian airbase near Homs on Friday morning (local time), destroying several warplanes and killing six. Several civilians were injured, but all of those killed and seriously injured were soldiers. The missiles were launched from two destroyers in the Mediterranean Sea.

President Trump said the attack was in response to the deaths of dozens of Syrians from poison gas on Tuesday following a bombing in the Idlib province by Syrian government forces.