Pope Francis condemns deadly attacks in Syria, Russia
---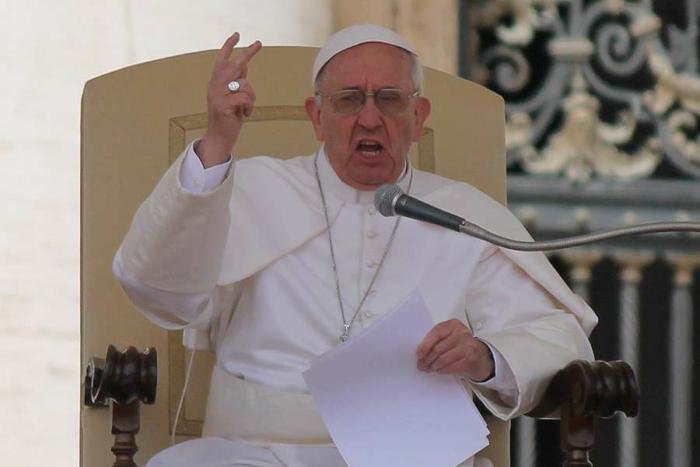 Pope Francis in St Peters Square during the Wednesday general audience on May 22 2015. Photo credit: Stephan Driscoll CNA 6 17 15
Vatican City, Apr 5, 2017 CNA/EWTN News.- On Wednesday Pope Francis expressed his horror at a chemical weapon attack in the province of Idlib in Syria on Tuesday, also expressing his sorrow for the victims of an attack April 3 in St. Petersburg, Russia.

"We witness, horrified, the latest events in Syria," the Pope said April 5. "I strongly deplore the unacceptable massacre that took place yesterday in the province of Idlib, where dozens of civilians were killed, including many children."

"I pray for the victims and their families, and I appeal to the conscience of those who have political responsibility, locally and internationally, so that this tragedy may come to an end and relief be brought to that beloved population who for too long have been devastated by war," he continued.

Francis also offered encouragement to those who, even in a time of insecurity and discomfort, are working to bring help to the people of that region.

Reports differ, but at least 70 people, including children, were killed April 4 after being exposed to a toxic gas said to have been dropped from warplanes, the Guardian reports. At least another 100 people are being treated in hospitals in the region. Hours after the initial attack, one hospital treating the injured was also hit.