US Anglican ordinariate expands to include prominent Texas parish
---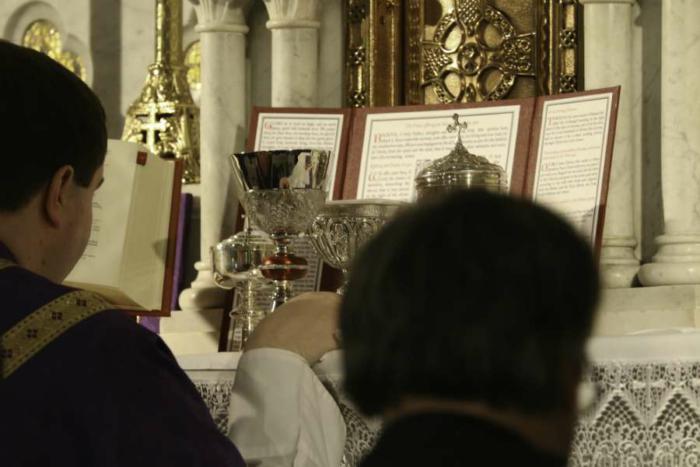 A Mass said according to Divine Worship the Ordinariate use. Photo credit: Lawrence OP via Flickr CC BY NC ND 20 CNA
Houston, Texas, Mar 28, 2017 CNA/EWTN News.- The Holy See directed last week that the oldest Catholic parish of the Anglican Use, located in San Antonio, will be transferred from the local archdiocese into the Personal Ordinariate of the Chair of Saint Peter.

"Our Lady of the Atonement Catholic Church and its school, the Atonement Academy, have been transferred to the Personal Ordinariate of the Chair of Saint Peter, effective March 21," read a statement. The ordinariate of St. Peter's chair is a special ecclesial jurisdiction for Catholics in the United States and Canada who were nurtured in the Anglican tradition or whose faith has been renewed by the Ordinariate.

"At the direction of the Holy See, all parishes of the Pastoral Provision are to be incorporated into the Ordinariate," read the March 21 communique.

Our Lady of the Atonement parish had been founded in 1983 as part of the "pastoral provision" established by St. John Paul II to allow former Anglicans to form Catholic parishes within existing United States dioceses. Until last week, the parish was part of the Archdiocese of San Antonio.

Subsequently to the pastoral provision, Benedict XVI established ordinariates, which effectively provided former Anglicans with their own dioceses within the Catholic Church.