Health care for all isn't optional, Vatican tells UN
---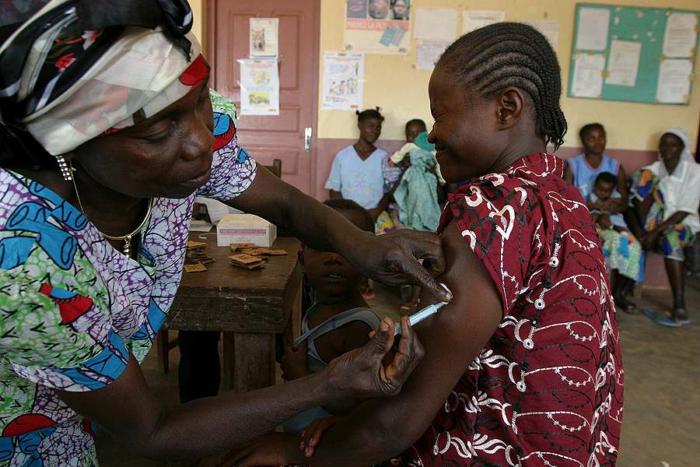 A woman receives a Tetanus vaccination at the Pissa health centre in the Central African Republic Jan 23 2008. Photo credit: Pierre Holtz for UNICEF HDPTCAR CNA 11 13 14
Geneva, Switzerland, Mar 16, 2017 CNA/EWTN News.- Health care access is a human right, not just a matter of philanthropy, the Holy See told the United Nations last Friday.

"All our efforts must be directed to ensure human dignity, quality of health and life and to the building of a better world for the generations to come," said Archbishop Ivan Jurkovic, the Holy See's permanent representative to the United Nations and other international organizations in Geneva.

The archbishop spoke to the 34th session of the United Nations Human Rights Council on March 10, under general debate on access to medicines.

Archbishop Jurkovic said health is a fundamental human right that is "essential for the exercise of many other rights" and "necessary for living a life in dignity."

"Working for a just distribution of the fruits of the earth and of human labor is not mere philanthropy," he added. "This is a moral obligation."

He praised efforts to implement sustainable development goals related to medicine. These include support for research and development of vaccines and medicine for diseases that primarily affect developing countries, and support for affordable essential medicines and vaccines.