Obituary: Msgr. Andrew Connell, former director of Pontifical Mission Societies
---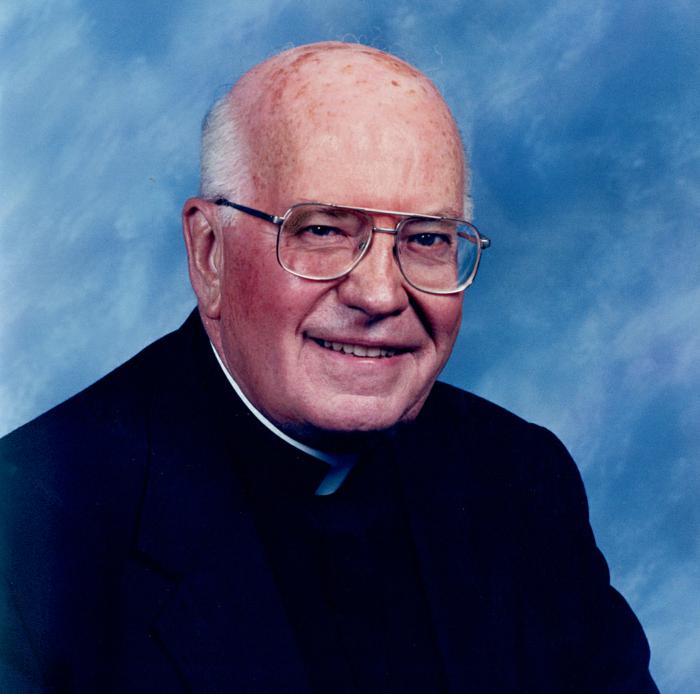 Msgr. Andrew F. Connell Photo courtesy/The Propagation of the Faith
Msgr. Andrew F. Connell, ordained for the archdiocese on April 11, 1951, died at Morton Hospital in Taunton on Feb. 13.

Born in Boston on Nov. 26, 1926, he was raised in Newton and later in West Roxbury. He was the son of the late Andrew and Edwina (Goff) Connell and was predeceased by his sister, Agnes (Connell) Colpoys in 2011.

Prior to entering St. John's Seminary as a member of the class of 1951, he attended the parish school at his home parish, Sacred Heart in Newton. The pastors of the parish during his early school years were auxiliary Bishop Francis J. Spellman, later metropolitan archbishop of New York and a member of the College of Cardinals. In later years his pastor was auxiliary Bishop Richard J. Cushing, later Boston's archbishop and also a member of the College of Cardinals. Young Andy probably never thought that he would hold an office once help by Bishop Cushing -- archdiocesan director of the Pontifical Mission Societies.

Archbishop Cushing gave him his first assignment as an assistant at St. George Parish in Framingham's Saxonville section. Ending in 1959, it would be his only parish assignment in his remaining 55 years of priestly life and ministry. Although assigned to St. George as an assistant or curate, he lived in residence at St. Bridget Rectory in Framingham.